ANTIBODY TEST FOR LEPTOSPIRA
The Bioline™ Leptospira antibody Test is a rapid, qualitative and differential test for the detection of antibodies (IgM or IgG or IgM/IgG) to Leptospira interrogans in human serum, plasma, whole blood.
Product not available in all countries.  Please check with your local sales representative regarding availability in your area.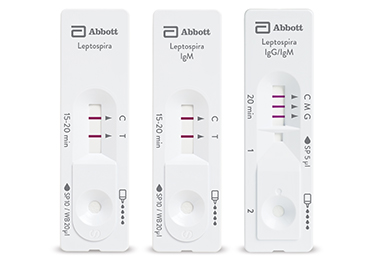 Detect antibodies (IgM or IgG or IgM/IgG) to Leptospira interrogans
1-30℃ for 18 months